2018 Speakers
Friday, September 21, 2018
Miles Redd
Miles Redd embarked on his interior design with luminary antiques dealer John Rosselli and decorator Bunny Williams.  In 1998 he opened his own design firm in New York City.
He is known for his unique aesthetic vision which is characterized by a mélange of high and low, a strong sense of color, and a traditional approach with modern gestures.  Redd finds inspiration
in a wide array of venues.  His trademark approach to design has brought to life rooms infused with boldness, wit, fantasy, and sophistication.  In 2012, Redd published The Big 
Bookof Chic.  As reviewed by Vogue Living,  "Captivated by chic from an early age, Redd has assembled a personal medley of images—a white-gloved hand poised to pluck a caviar toast, a 1940s princess in a froth of tulle and a Roman bust wearing a coolie hat — people, artists and places that inspire him. To those rich pickings, the decorator adds shots of his "party-ready" interiors and quotes of a life less ordinary."
Miles served as the creative director of Oscar de la Renta Home from 2003 to 2013.  His work has been featured in Vogue, W, House Beautiful, Elle Décor, Veranda, and Architectural Digest.  Miles was most recently honored as one of Architectural Digest's "AD 100" where he has been since 2012.  Miles launched a line of fabrics and wallcoverings with Schumacher in 2015 and a line of carpets with Patterson, Flynn, and Martin in 2016.
Saturday, September 22, 2018
Steven Stolman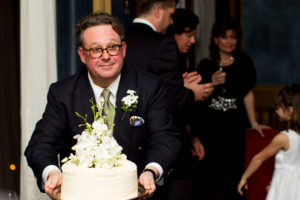 Designer, author and observer of all things stylish, Steven Stolman was born in Boston and raised in West Hartford, CT. A graduate of New York's Parsons School of Design, he spent many years as a "worker bee" on Seventh Avenue before going out on his own with a collection of resortwear for men, women and children. Sold from his eponymous shops in tony towns like Southampton, Nantucket, Beverly Hills and Palm Beach, his simple, unique designs cut from decorative fabrics became a cult favorite among the smart set; they remain collectors' items to this day.
In 2011, Stolman was tapped to serve as president of Scalamandre, the renowned textiles house. During his tenure, he spearheaded an extraordinary brand expansion strategy that brought the Scalamandre name and its iconic motifs to distinctive collections of china and crystal, deluxe bedding, lighting, upholstered furniture, decorative accessories and paper goods thatcontinue to be sold worldwide. During his presidency, he also authored "Scalamandre: Haute Décor," a sweeping, large-format coffee table book on the house's storied past and revered position on today's interior design scene.
Following three years at the helm of Scalamandre, Stolman stepped down to pen three more books for publisher Gibbs Smith, "Confessions of a Serial Entertainer," "40 Years of Fabulous: The Kips Bay Decorator Show House" and his latest, "The Serial Entertainer's Passion for Parties."
In addition, Stolman owns and operates a boutique public relations and marketing practice catering to the world of high-end design and decor. He is especially proud of his role in connecting Kohler, the global home products manufacturer, to the world of distinctive American designer show houses from coast to coast.
Steven Stolman is a member of the Council of Fashion Designers of America and has written pieces for Architectural Digest, Elle Décor and Town & Country magazines. He is married to software executive Rich Wilkie, and divides his time between homes in Palm Beach and New York.
Sunday, September 23, 2018
Matt Stamp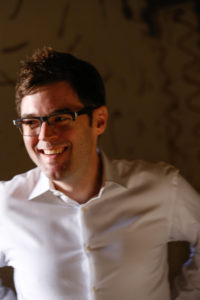 Matt Stamp is a Master Sommelier and co-founder of Compline, a new wine bar, restaurant, and wine merchant in the heart of downtown Napa. Matt worked as a sommelier in some of wine country's top restaurants, including the French Laundry and the Farmhouse Inn, and cut his teeth at V. Mertz Restaurant, his family's fine-dining institution in Omaha.
As Education Director for the Guild of Sommeliers, Matt wrote and compiled a core program of study for today's aspiring sommeliers, and in 2014 he was elected to join the Court of Master Sommeliers' Board of Directors, where he now sits as Vice Chair.
He is a contributor toDecanter Magazine and was selected as one of Wine Enthusiast Magazine's "Top 40 Under 40" wine professionals. With a career in fine dining and beverage education, Matt and fellow wine geek/restaurant pro Ryan Stetins are distilling the exciting, eye-opening, delicious, fun parts of wine and food into a cool and unfussy experience at Compline.