I look forward to coming to Omaha for the Lauritzen Gardens Antique & Garden Show – Omaha is a such a fun mix of genuine, gracious and refreshingly odd! Each year I challenge myself to come up with a new 'Bee Wall' installation. I hope you will enjoy this year's piece.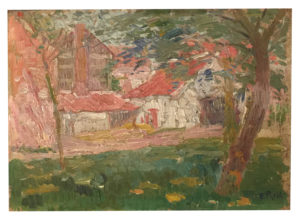 I am frequently asked how I came up with the idea for the 'Bees.' At its heart, it is a recycling endeavor. Trace Mayer Antiques tends to carry an 'English Country House' style of inventory, including quite a bit of artwork. One of the greatest challenges is finding appropriate frames for the artwork. Most is housed in the most terrible, horrible, no good, very bad… frames (to steal from the children's book title). Frames are essential to letting the artwork tell its story. I prefer antique frames, not only because they are a superior product, but because they tend to be inexpensive. The problem is we have to cut down the frames to fit the artwork, creating leftover pieces. This waste is made of 150-year-old craftsmanship, and we don't like to throw away our history. Luckily, we found a good way to use them, and simultaneously we created a way to study, appreciate and preserve these pieces, not just use them as a vehicle to display artwork.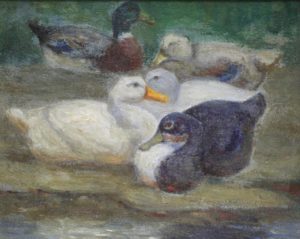 A visit to my gallery in Kentucky usually reveals a number of paintings floating around without frames. You will find them leaning under tables, stacked up waiting for a frame or even perched on chairs. After all, no frame is better than a bad frame!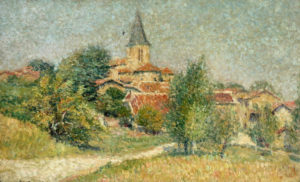 I buy many antique frames for this very purpose; to find the perfect combination of frame and artwork. Vintage frames are perfect for artwork of any age. The more patina and character, the better (wrinkles and gray hair included).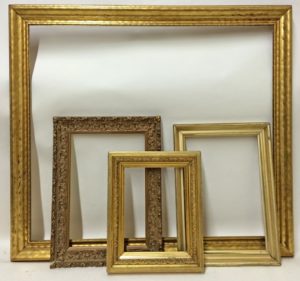 Each Museum Bee is carefully created from primarily American frames dating from 1860 to 1880. These works of art bridge the craftsmanship of the 19th Century with modern style as you install them in your collections.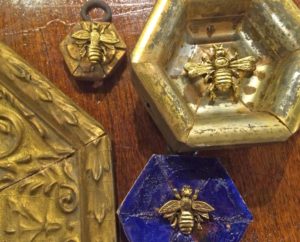 The name comes from the first piece which used Napoleon's Bee in the center. However, you will find an assortment of other objects, antiques, animals, insects and objects of virtue – not just bees!
Our motto is: Bee Kind and Inspire!