Featured Speaker Photos
To download full size, high resolution, click on thumbnail image to enlarge and right click to save. Enlargement will open in a new window.
Mark D. Sikes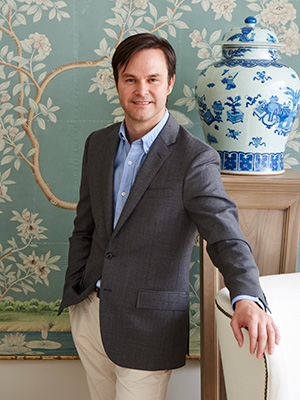 Sophie Donelson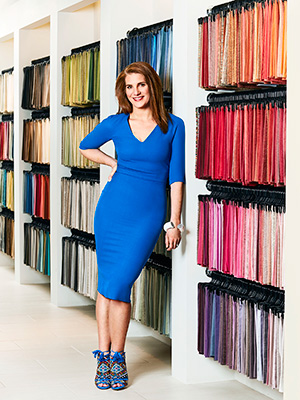 Shane Connolly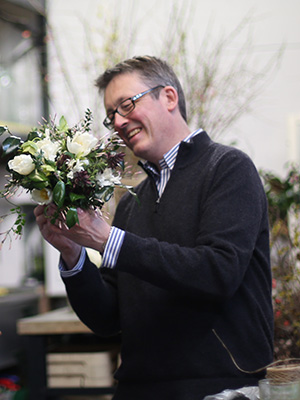 Grant Hon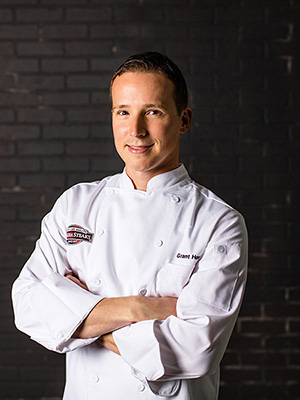 Tyler Fry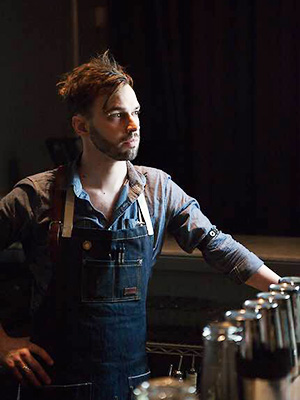 BIOGRAPHIES
Mark D. Sikes
Interior Designer
Author
Mark D. Sikes is an esteemed interior designer working on projects throughout the United States. He is known for creating beautiful and timeless interiors that embody an indoor/outdoor lifestyle. Mark has a talent for mixing American and European, traditional and modern, and new and old sensibilities.
Last year, Mark's work was widely celebrated for the rooms he designed at the Kips Bay Show House in New York and the Grand Garden Halls at Greystone in Beverly Hills.
This Fall Mark released his first book–Beautiful, All American Decorating and Timeless Style—which quickly made the New York Times Best Seller List. The Director Nancy Meyers wrote in the book's forward, this is a book that shows design lovers "how classic can look fresh, how style and comfort go hand in hand."
In addition to his design projects, Mark launched furniture, rug and fabric collections this year with Henredon, Merida and Schumacher.
Sophie Donelson
Editor in Chief
HOUSE BEAUTIFUL
Sophie Donelson was named editor in chief of House Beautiful in January 2015. She brings a multi-disciplinary background in the media and design worlds that informs her vision for the magazine.
Previously, she served as editor in chief of Hamptons Cottages & Gardens, and held senior editorial positions at ELLE DECOR, Martha Stewart's Blueprint and CITY magazines. During time as an independent journalist she wrote for print and digital publications including the New York Times, Wall Street Journal, Departures, and New York Magazine. Donelson was the founding editor of Curbed National and co-founded The Editor at Large's "Editor TV" series, serving as the on-air host for more than 50 segments.
Donelson has also acted as a consultant for new lifestyle brands. Before joining House Beautiful, she was brand director for Cricket's Circle, an editorial and e-commerce site for expecting parents. Prior to that, she was editorial director at C. Wonder, where she established the retailer brand voice and content strategy across all platforms including print, digital, video, social media, and store experience.
Donelson received a writing, literature, and publishing degree from Emerson College where she graduated magna cum laude. She later graduated from the Columbia Publishing Course at the Columbia Journalism School. She and her husband, also a journalist, recently renovated a 1917 apartment in historic Jackson Heights, Queens, which they share with their two sons, Teddy and Whit.
Shane Connolly
Royal Warrant to HRH the Prince of Wales
Born in Northern Ireland, Shane has had a lifelong interest in horticulture. After meeting the great British floral designer Michael Goulding OBE, his passion turned specifically to the art of flower design. Under Michael's direction Shane trained at the famous London establishment of Pulbrook & Gould, and he started his own business in 1989.
Shane has always had an organic approach to his designs, where flowers are used primarily for their own intrinsic qualities. And designs aim to flatter those idiosyncrasies. This quirky, unpretentious style has been heralded for its elegance and originality.
Shane's international work has taken him all over Europe and as far afield as USA, South Africa and India. Back in the UK, he has decorated some the country's most prestigious venues for an eclectic range of private and corporate clients. Alongside illustrious companies and individuals, Shane also counts London's Victoria & Albert Museum and the Royal Academy of Arts as two of his most valued clients, and he thoroughly enjoys the challenge of designing events around the ever changing and varied exhibitions in both venues.
In 2005, he was honoured and delighted to be asked by HRH the Duchess of Cornwall to design her bouquet and all other flowers for her marriage to HRH Prince of Wales and the service of dedication in Windsor Castle. In recognition of this, he was awarded a Royal Warrant of Appointment to HRH The Prince of Wales in 2006.
In 2011 Shane was appointed Artistic Director for the wedding of TRH's The Duke and Duchess of Cambridge. And was awarded a second Royal Warrant of Appointment, to HM The Queen in 2015.
Shane's client list has been described by Harpers & Queen magazine as "enviable" and his discretion is legendary.
Bibliography:
Table Flowers (1996)
Shane Connolly's Wedding Flowers (1998)
The Secret Language Of Flowers (2004)
A Year in Flowers (2012)
Discovering the Meaning of Flowers (2017)
Grant Hon
Executive Chef & Culinary Services Manager
Omaha Steaks
Grant Hon is an experienced professional chef and on-air culinary expert with over fifteen years of experience in the food and beverage industry and product development.
Hon joined Omaha Steaks in August 2016 as Executive Chef and Culinary Services Manager, where he is responsible for new product development, testing, quality assurance, recipe development and training for the Omaha Steaks and World Port Seafood brand of products, including the complete gourmet food line of beef, seafood, pork, poultry, side dishes, appetizers, complete meals and desserts. His working knowledge of food science, recipe development and professional cooking lends itself well to on-air and televised cooking demonstrations and appearances on national, regional and local programming.
His work has been featured at various events across the country including the Steak Cook-Off Association Championship, Lauritzen Gardens Antique and Garden Show, The New York Food Show and various American Culinary Federation Competitions.
Prior to joining Omaha Steaks, Hon was the Product Development Chef for ConAgra Foods in Omaha, Nebraska. In this position, he worked across business units, from retail brands to commercial foodservice, to scout trends and develop new products that pushed for culinary integrity through commercialization. Prior to joining ConAgra, Hon served as Executive Pastry Chef at Upstream Brewing Company. He has also held various product development and consulting positions including International Fragrance & Flavor, The Bama Pie Company and New York Pizza.
Hon graduated from the University of Nebraska-Lincoln where he earned a Bachelor of Nutrition and Health Science in Culinary Science. He also studied at the Culinary Institute of America earning an Associates of Science in Baking and Pastry Arts in Hyde Park, New York and earned an Associate of Science in Culinary Arts from Metropolitan Community College in Omaha, Nebraska.
He also is a regular recipe contributor on OmahaSteaks.com and SteakBytes.com, Omaha Steaks corporate blog.
Tyler Fry
Mixologist
Spilt Milk Tavern, Chicago
Tyler Fry is an Omaha native transplanted in the Chicago bar scene for the last six years.
Starting his career in hospitality as a tea specialist, Tyler quickly fell in love with the craft of the bar.
Once in the Second City, Tyler worked and the world-acclaimed Violet Hour, seeing the 10-year old bar to its James Beard Foundation Award win.
After a five year career at the Violet Hour and being awarded Chicago Rising Star Bartender for 2015 by StarChefs.com, Tyler helped open the brand new Spilt Milk Tavern.
You can find him in Logan Square, doling out the hospitality and tea-infused libations, as ever.