2018 FEATURED SPEAKERS
MILES REDD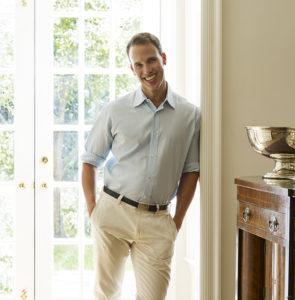 Miles Redd embarked on his interior design career after graduating from NYU, honing his skills with luminary antiques dealer John Rosselli and decorator Bunny Williams. In 1998, he opened his own design firm in New York City's NoHo neighborhood.
He is known for his quirky brand of cozy glamour. And his unique aesthetic vision is characterized by playful melanges of high and low, invigorated with whimsical splashes of color and modern gestures. Drawing on inspirations ranging from Richard Avedon fashion photographs to Rene Gruau illustrations, Redd has crafted interiors for a wide array of venues. His trademark approach to design has brought to life rooms infused with boldness, fantasy and sophistication.
Redd was the creative director of Oscar de la Renta Home from 2003 to 2013. His work has been featured in Vogue, W, House Beautiful, Elle Decor, Veranda and Architectural Digest. Redd was most recently honored as one of Architectural Digest's "AD 100" in 2012, 2013 and 2014.
---
STEVEN STOLMAN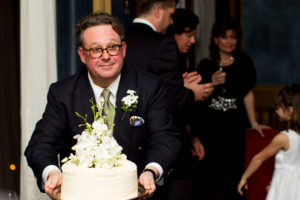 Designer, author and observer of all things stylish, Steven Stolman was born in Boston and raised in West Hartford, CT. A graduate of New York's Parsons School of Design, he spent many years as a "worker bee" on Seventh Avenue before going out on his own with a collection of resort wear for men, women and children. Sold from his eponymous shops in towns like Southampton, Palm Beach, Nantucket and Beverly Hills, his single and unique designs cut from decorative fabrics became a cult favorite among the smart set; they remain collectible items to this day.
In 2011, Stolman was tapped to serve as president of Scalamandre, the renowned textiles house. During his three-year tenure, he spearheaded an extraordinary brand expansion that brought the Scalamandre names and its iconic motifs to distinctive collections of china and crystal, deluxe bedding, lighting, upholstered furniture, decorative accessories and paper goods that continue to be sold worldwide.
Now an author and brand strategist for several fashion and interior design companies, he is married to software executive Rich Wilkie, and divides his time between homes in Palm Beach, New York and Milwaukee.
---
MATT STAMP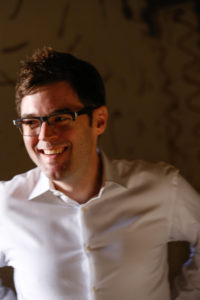 Matt Stamp is a Master Sommelier and co-founder of Compline, a new wine bar, restaurant, and wine merchant in the heart of downtown Napa. Matt worked as a sommelier in some of wine country's top restaurants, including the French Laundry and the Farmhouse Inn, and cut his teeth at V. Mertz Restaurant, his family's fine-dining institution in Omaha.
As Education Director for the Guild of Sommeliers, Matt wrote and compiled a core program of study for today's aspiring sommeliers, and in 2014 he was elected to join the Court of Master Sommeliers' Board of Directors, where he now sits as Vice Chair.
He is a contributor to Decanter Magazine and was selected as one of Wine Enthusiast Magazine's "Top 40 Under 40" wine professionals. With a career in fine dining and beverage education, Matt and fellow wine geek/restaurant pro Ryan Stetins are distilling the exciting, eye-opening, delicious, fun parts of wine and food into a cool and unfussy experience at Compline.
---
DESIGNER WALKS
All Designer Walks are free with advance registration, but does not include show admission. Limited to 15 attendees per session. 
Friday September 21st
10:30 a.m. Designer Walk with Anita Wiechman
Saturday September 22nd
10:30 a.m. Designer Walk with Jerome Bergmeier
Sunday September 23rd
10:30 a.m. Designer Walk with Richard White
---
ANTIQUES & DESIGN ACADEMIES
All Antiques and Design Academy sessions are free with advance registration, but does not include show admission. Walk-ins welcome. 
Friday September 21st
1:30 p.m. Antiques and Design Academy: Cynthia Nouri from Sasha Nicholas, "Heirloom Monograms"
Cynthia Nouri is a historian of typography and of monograms, with a fascinating background in porcelain and gold.  She applies her expertise in these elements to create beautiful custom dinnerware and gifts for her St. Louis, Missouri based company, Sasha Nicholas, which is named after her two children.
3 p.m. Antiques and Design Academy: Trace Mayer, "Antiques and Bourbon"
Enjoy a presentation full of information and Southern charm, courtesy of Trace Mayer of Trace Mayer Antiques. At this unique and entertaining session, Trace will lead an interactive guided tour of Kentucky Bourbon, paired with interesting information on some of his favorite antiques.
Saturday, September 22nd
1:30 p.m. Antiques and Design Academy: Rebecca Vizard, "Once Upon a Pillow"
Growing up in a small Delta community in Louisiana, designer Rebecca Vizard nurtured a love of history and a fascination for antique fabrics, tapestries, and trims. Years later, she combined both passions to start a business, christened B. Viz Design. Recognized for her visionary use of beautiful antique textiles and accessories and her incredible sense of community, Vizard will share highlights from her book Once Upon A Pillow:  A Story of Home Design and Exquisite Textiles and of her amazing entrepreneurial journey.
3 p.m. Antiques and Design Academy: Victoria Schoell-Schafer & Peter Volenec-Hamel, "Fun Advice on Incorporating Objects into your Garden"
Enjoy a garden-based presentation with Lauritzen Gardens' director of horticulture, Victoria Schoell-Schafer and senior gardener Peter Volenec-Hamel.
Sunday, September 23rd
1:30 p.m. Antiques and Design Academy: Lori Cohen, "Collecting Antique Maps"
Antique maps have drawn the interest of scholars, explorers, collectors, and history buffs for centuries.  What makes these documents so important and sought after in the collecting world?  Enjoy an engaging and educational presentation by Lori Cohen, director of Arader Galleries, as she shares the many facets of antique map collecting, from cartographic firsts to cartographic curiosities.
Save
Save
Save
Save