Learn from the experts in 2023
---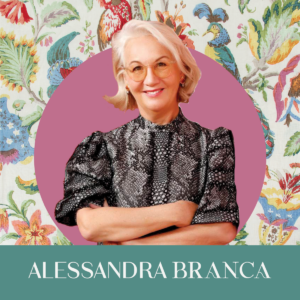 Our Kimball Lauritzen Luncheon & Lecture keynote speaker will be Alessandra Branca. Born and raised in Rome, Alessandra acquired an intense love of classical beauty, and those roots still speak to her soul today. Alessandra's energy never ceases to amaze, and she is constantly inspired by all facets of her life- including design, art, nature, travel, and culture. Casa Branca Palm Beach, a jewel box of a shop, was voted "Best Home Store in Palm Beach", and features many of Alessandra's fabrics, wallpapers, embroidered linens, and porcelains- a collection that perfectly displays her love of, and renowned eye for, "the mix." Alessandra's work has been featured in countless magazines including Architectural Digest, Town & County, the New York Times, Veranda, and ELLE Decor. 
---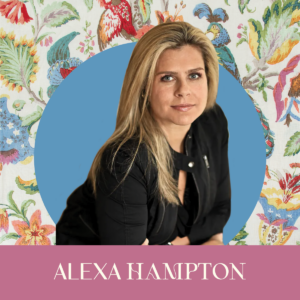 A featured speaker from 2010 makes a return to the show stage on Saturday morning, September 29. Alexa Hampton took over for her father, Mark Hampton, in 1998 and, as the owner and president, has advanced its legacy of elegant and classically based interiors for modern living. She will take the stage with fellow New Yorker and fellow Architectural Digest AD100 Hall of Fame inductee Corey Damen Jenkins.
---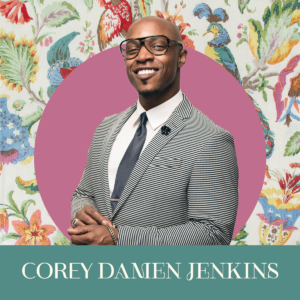 Dynamic newcomer Corey Damen Jenkins will entertain and inspire show patrons on Saturday, September 29. Corey is celebrated for his use of vivid colors and layered patterns to create inventive and unexpected spaces. He won HGTV's competition series Showhouse Showdown, has appeared as a guest design expert on The Rachael Ray Show and Open House TV, and has authored Design Remix: A New Spin on Traditional Rooms. He will take the stage with his great friend Alexa Hampton on Saturday morning for a presentation highlighting some of their recent work. 
---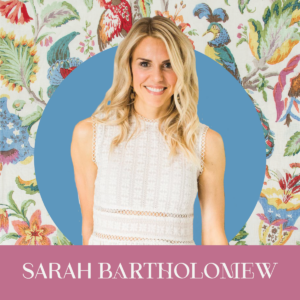 Nashville-based Sarah Bartholomew is renowned for her fresh take on classic sensibility and her interiors balance beauty and function, layer color and pattern, and are both elegant and practical. She has been featured in many magazines- including ELLE Decor, House Beautiful, Southern Living, Traditional Home, and Better Homes & Gardens. She will join designer Serena Dugan on Saturday afternoon, September 29, for a fantastic presentation about their love of art and design and their movement throughout the design world. 
---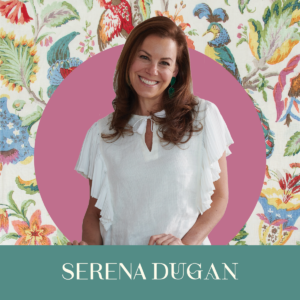 Serena Dugan, painter, artist, and textile designer is most famous for her namesake brand, Serena & Lily. Serena will naturally attract an audience familiar with her name and brand. Dugan will join Sarah Bartholomew on stage on Saturday, September 29 for a panel discussion covering the trajectory of their careers, their brick-and-mortar stores, and balancing a career with their families in tow.
---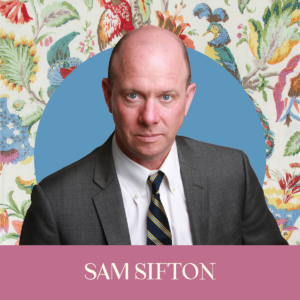 At this year's Sunday Luncheon & Lecture, we will welcome back Sam Sifton of The New York Times. Sifton is an assistant managing editor of NYT, the founding editor of New York Times Cooking, and is responsible for the publication's culture and lifestyle coverage. Since 2002, he has served as food editor, culture editor, and national editor, plus he worked as a restaurant critic and columnist for The New York Times Magazine. After his presentation in 2019, Sifton left us wanting more, and now we get to have a second course of his humor, expertise, and his natural ability to feed the crowd both a good meal and entertaining stories. 
---
Ready to be inspired and entertained by this year's lineup of speakers? Reservations open June 1.
Save
Save
Save
Save
Save
Save
Save
Save