2022 SPEAKERS 
---
ALEX PAPACHRISTIDIS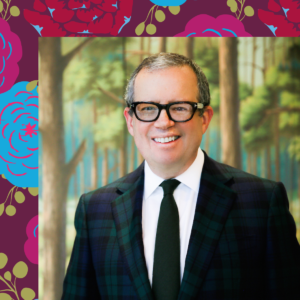 The work of interior decorator Alex Papachristidis has been described as thoughtful, personal, sophisticated and eclectic. Having mastered the skill of fusing modern and traditional elements, editors, designers and clients alike use the word "FRESH" to define his elegant approach, color palette, and the delightful details that make even a small room sizzle with style. Papachristidis' interiors can be found all over the world from Manhattan to the Hamptons, Texas to Colorado, and London to Saudi Arabia. Join us for the Friday luncheon & lecture as Papachristidis highlights his book The Elegant Life: Rooms That Welcome and Inspire, and discusses his modern perspective and sophisticated details that lend a fresh approach to design.
---
ALDOUS BERTRAM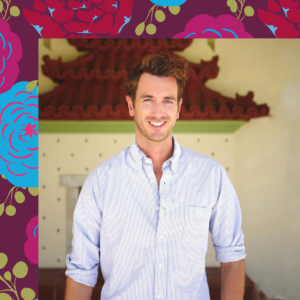 Aldous Bertram is an artist, illustrator, and interior designer who works for Lindroth Design. Known for applying his unique artistic vision to everything from murals to miniatures, his interiors have been featured in House Beautiful and other design publications. He received his PhD from Cambridge University, specializing in the historical influence of China on English garden design and architecture. Today, he's making waves with his signature mix of classicism and chinoiserie, with a tropical twist. On Saturday, join Bertram for a delectable art history lesson based on his charming book, Dragons & Pagodas: A Celebration of Chinoiserie,  a collection of historical details, and Bertram's own ravishing watercolors.
---
KAREN MACNEIL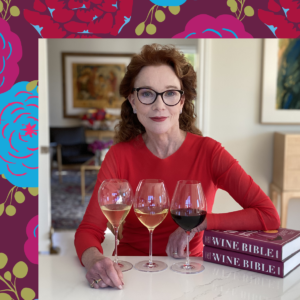 Karen MacNeil is the only American to have won every major wine award given in the English language. She's been dubbed "America's Missionary of the Vine" by TIME Magazine and was named one of the "100 Most Influential People in Wine" in 2018. But deep global wine knowledge is only part of the story. The former wine correspondent for the Today Show, Karen was the host of the PBS series Wine, Food and Friends with Karen MacNeil and is the creator and editor of the digital wine "e-letter" WineSpeed. Her articles on wine and food have been published in more than 50 newspapers and magazines and she is the author of the best-selling wine book in the United States, THE WINE BIBLE. Join Karen on Sunday for a luncheon and wine tasting, where her engaging style and passion for wine will be on full display. 
---
Ready to be inspired and entertained by this year's lineup of speakers? Place a reservation today >>
Save
Save
Save
Save
Save
Save
Save
Save