2021 Raffle
Purchase tickets at the show by visiting the hospitality booth until noon on Saturday, September 11. 
Tickets are $25 each or 5 for $100.
Prizes will be drawn on Saturday, September 11, 2021. Need not be present to win.
The 2021 raffle is generously sponsored by THE FRENCH TANGERINE
---
Shop the Show
Valued at $1,000
Win a gift certificate for $1,000 to redeem at any of our featured antiques exhibitors. Find an unexpected treasure, something to complete a collection, the perfect piece of furniture for your space, or just a bit of whimsy to take home from the 2021 Lauritzen Gardens Antiques Show.
---
Custom "Serendipity" Swing with Brackets
Valued at $800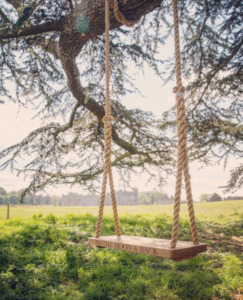 A garden swing is a place for important chats, priceless giggles and even a sanctuary when somebody needs a quiet moment. Custom made in England from high quality materials, engraved with a meaningful name or message, and oiled, this large, handcrafted swing by The Oak & Rope Company is sure to become a treasured heirloom. Their customers include royal patrons, high profile celebrities, and numerous families around the world.
Courtesy of The Oak & Rope Company
---
Lucy Cope Matchstrike
Valued at $750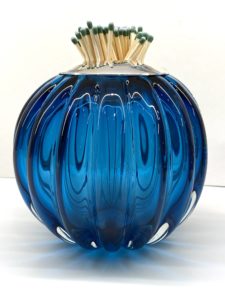 This elegant hand blown English lead crystal matchstrike with sterling silver accents is made in England by a team of highly skilled craftsmen. A perfect accessory for any space, crossing the divide between traditional and contemporary requirements, Lucy Cope matchstrikes are adored by world class designers and can be found in the most prestigious homes worldwide.
Courtesy of The French Tangerine
---
Vintage Czech Christmas Tree
Valued at $425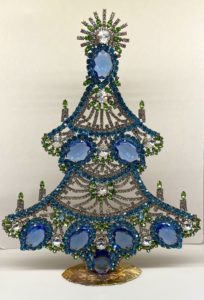 Because everyone needs a little sparkle…
This tree is sourced directly from the Czech Republic and would be a special and stunning addition to your world. This one-of-a-kind vintage piece exhibits the elaborate designs the Czechs are famous for. Between the mid 1920's and the 1950's, the jewels made in Czechoslovakia were heavily soldered with copper and pot metal, which is a mixture of semi-precious metals. That is what you see on the back of these super sparkly trees!
Courtesy of The French Tangerine
---
2021 Speaker Package
Valued at $500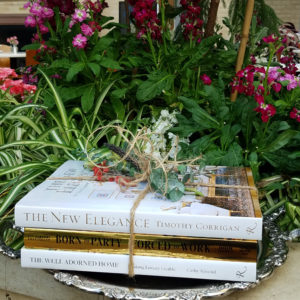 Continue to be inspired by this year's speakers, long after the show concludes. This package includes copies of "The New Elegance: Stylish Comfortable Rooms for Today" by Timothy Corrigan, "A Well Adorned Home: Making Luxury Livable" by Cathy Kincaid, and "Born to Party, Forced to Work: 21st Century Hospitality" by Bronson van Wyck, plus a bottle of wine from Lawrence Fairchild.
---