Start your day how every day should: in the garden. From 10 a.m. to 5 p.m. Friday and Saturday and 10 a.m. to 2 p.m. on Sunday our Garden Market will be browsing-ready. Five fantastic vendors will feature products from orchids to books to custom woodworking. And did we mention complimentary mimosas on Sunday? Just get there early! Here's what's in store:
Bird's Botanicals: Kansas City, Mo.
David Bird's orchid obsession began with a family trip to Hawaii. On that trip, he bought five orchids. Today, 400 square feet plays host to over 10,000 orchids in climate-controlled caves. After 40 years of growing orchids, it's safe to say he's reached a level of expertise. If you're looking for another houseplant to love, or need tips on all-things orchids, put Bird's Botanicals on your must-visit list.
Lauritzen Gardens Book Sale, Omaha, Neb.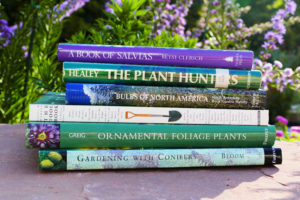 Prefer to study up before diving into a project? Pick up one of the many gardening-related titles at the Lauritzen Gardens Book Sale, all of which were donated to the Gardens by an avid collector. Many of the books are vintage or antiques, and we're amazed by generosity of the gift. It will truly be a unique shopping opportunity for visitors, whether they're textbook scholars looking for facts and diagrams, an interior designer searching for the perfect coffee-table book, or a vintage book connoisseur.
Mark D. Sikes, Sophie Donelson and Shane Connolly will also have their recent books available for sale at the Garden Market, or you may pre-order your copy online.
Michael Anzalone Design: Omaha, Neb.
Michael is one of the few people who can frequently say, "Yeah, I made that. With my own hands." As a wood, metal and stone custom designer, Michael has worked on small- and large-scale products, all of which boast an impeccable level of skill and intricacy. From bowls to patio trellises, he's made it. Make a stop at his booth and be inspired by these beautiful home accents made from natural elements.
Peony's Envy: Bernadsville, NJ
Peony's Envy, created by owner Kathleen Gagan, is known for growing and selling some of the best peonies on the market – in size, quality and cultivar. Her collection of tree, herbaceous and intersectional peonies, which combined make up 700 different cultivars, reside on her 7-acre property in Bernardsville, N.J.. For the weekend of the show only, she's travelling cross country to bring her knowledge and exquisite plants to you. And as perennials, the peonies you purchase Sunday will continue to liven up your landscaping year after year.
A New Leaf: Omaha, Neb.
Sheila Fitzgerald's newest venture, A New Leaf, is inspired by a Chicago flower shop Sheila stumbled upon when she was 15. With a focus on capturing the organic beauty of florals and nature, A New Leaf offers workshops in floral design, grape growing, beekeeping, encaustic art and more. Her booth at the Garden Market will offer a sneak peek into everything her new business will feature. Dubbed his "floral twin" by Shane Connolly, Official Florist to the Queen of England, this is a vendor you need to put on your must-visit list.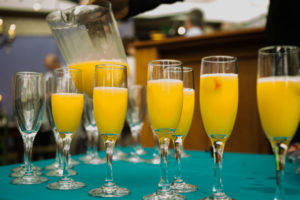 Keep up-to-date with A New Leaf by following Sheila on Instagram @sheilafitzgerald_
When you arrive at the show, you'll find the Garden Market by turning right at the entrance, walking past Jayne Thompson Antiques and through the northeast doors. Then enjoy your day by browsing the market and exploring the rest of the show. Sounds like a perfect day in our opinion. We'll see you there.