It was my honor to be the 2017 General Chair for the Lauritzen Gardens Antique & Garden Show. I continue to be amazed by the time and effort given by extraordinary volunteers, garden staff, businesses, patrons, and dealers who have helped make this year's show possible. What's more, the participation from this community has been wonderful and most treasured.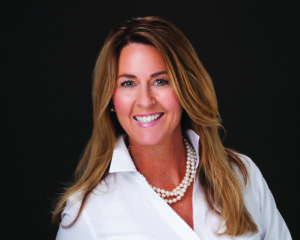 Working with such dedicated people this past year has been inspiring. Fitting, as that was our 2017 theme to share: Be Inspired. Inspiration was everywhere, from our beautiful public garden where amazing experiences awaited, to magnificent luncheons with entertaining speakers, to educational academies with knowledgeable designers and exhibitors. The week of events was a spectacular experience for all who came. My wish is that you walked away with new friendships and treasures that will be the subjects of fond memories for years to come.
In closing, I am proud to announce that the 2018 Lauritzen Gardens Antique & Garden Show is scheduled for September 20-23, 2018.  We will be hosting our 15th year anniversary of the show and we can't wait to see what becomes of it.  I'm happy to hand over the torch to our 2018 General Chairs, Mary Johnson and Mimi Post.
Thank you again for being a part of this special weekend.
Janel